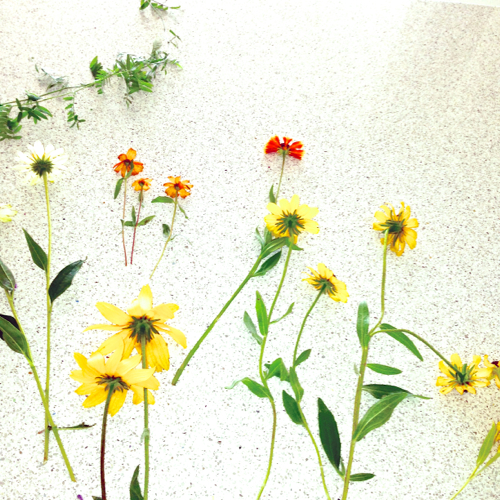 While I hardly have a green thumb, one of my favorite parts of summer days on Cape Cod are cutting flowers from the yard (and occasionally, sometimes surreptitiously, snagging a bloom here and there from my in-laws garden). I love spreading them out on the counter, taking stock of what I've got, the various stem lengths, and capturing the creatures (spiders! snails! beetles! inchworms!) that inevitably make the journey indoors, then gathering vases, arranging the flowers, and distributing them throughout the house. 
•            •           •
Shop the Look
From wicker rattan garden furniture and Turkish towels, to modern planters and covetable garden tools, shop beautifully designed items that bridge indoors and out.