style [stahyl] an elegant, fashionable, or luxurious mode of living
car•rot [kar–uht] something promised as a lure or incentive
style carrot: a morsel of chic design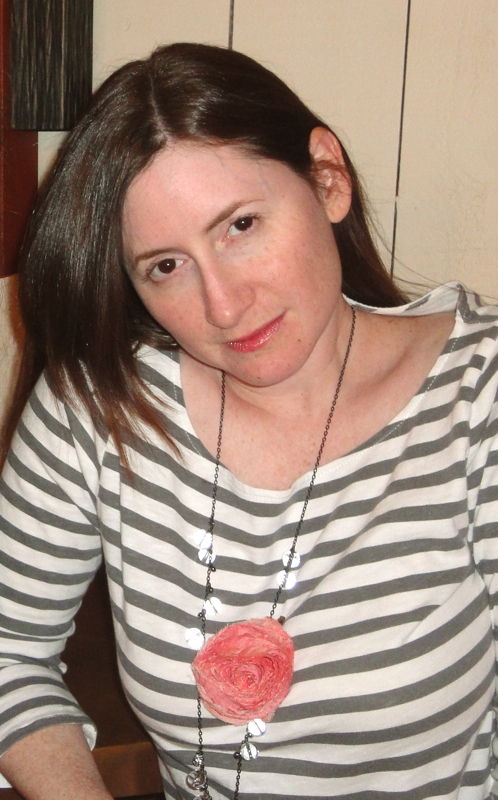 i am a writer and editor living in boston, obsessed and affected by the aesthetics of life. i got my professional start in the fashion closet of rolling stone magazine. but the true birth of my passion for combining pictures and text began at age twelve, in the basement of my childhood home in connecticut. there, perched on the modular sofa under a disco ball from the previous decade, i carefully crafted copy to accompany the fashion photos i had my sister snap. i can still see my favorite shot (though the actual image is long gone), of me, in a silky (read, polyester) dress with a swingy skirt (purchased for my cousin's bat mitvah), sitting prettily at our bamboo bar, champagne glass in hand.
i learned the real ins and outs of publishing during my three years as an editor at a travel magazine, then subjected myself to a year of terror as a model editor at a women's magazine. (no, it's not like the devil wears prada. it's worse.) i was living my dream. in the mid-'90s i flitted from one fashion show to the next, explaining that the internet was the next big thing. not a tech savvy bunch, but they played along.
then, real life hit and i moved from nyc to dc, had two babies (both with carrot-colored hair), retired my aol screen name (stylexpert) and cashed in my stock options to help finance the renovation of our 1918 bungalow. life began anew. forget fashion. it was all about hearth and home. glossy design tears, colorful paint palettes, nubby fabric swatches, little squares of smooth corian. being surrounded by good design on all sides, above, and below, was essential to a good life.
these days, from the sofa in my bay window on beacon street, i write about the (material) stuff that life is made of. wrap dresses, platform sandals, shimmery lipstick, dewy skin, shiny hair, green weddings, zebra skin rugs, modernist furniture, cavernous closets, emerging artists, bauhaus architecture, japanese gardens, kissing, and fantasies of all types.
life is but a dream.
xom
p.s. my name is marni elyse katz | you can email me at stylecarrot [at] gmail [dot]com